THE MALAYSIA BIG DATA VISION
DEMAND FOR DATA PROFESSIONALS
"It has been forecasted that Malaysia will need to reach 15,000 data professionals to stay economically healthy and derive better returns for the country globally." – Multimedia Development Corporation (MDEC)
" 12,000 Big Data scientists are needed within the next five years to spur Malaysia's data-driven economy."– Minister of Higher Education Malaysia (MoHE)(MDEC)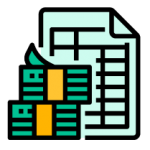 The latest trend of ICT business and research topic is moving towards Big Data. ~Frost and Sullivan
By 2018, more than 50% of organisations will compete using advanced analytics
Big Data stands as the top three trends impacting the job industry in South East Asia. ~Drivers of change in SEA countries. Source future of job survey, WEF
Due to the lack of Big Data skillset in Malaysia, companies are hiring from other countries such as United States, where there are more candidates with Big Data skills. ~Michael Page's 2017 Annual Salary & Employment Outlook in Malaysia
By 2020, predictive and prescriptive analytics will attract 40% of enterprises' net new investment in business intelligence & analytics. ~Gartner MQ for Advanced Analytics, Feb 2016
Due to the lack of Big Data skill set in Malaysia, companies are hiring from other countries such as United States, where there are more candidates with this qualification. Big Data stands in the top three trends impacting the job industry in South East Asia. By 2018, it is expected that more than 50% of organisation will compete using advance analytics. Big Data application not only entails to information technology but also other emerging technology, Health Care, Internet of Thing (IoT), Digital Marketing Agency, Supply Chain Management, and much more.
5 REASONS WHY YOU SHOULD EMBRACE BIG DATA NOW
High Demand
Increase employment opportunities with big data skillset
Upgrade Skills
Advance your career by receiving industry standard up-skilling training
Sponsored Programme
Sponsored training by Yayasan Peneraju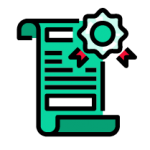 Get Certified
Graduate with internationally recognised FUSIONEX
Mentoring
Continuous Mentoring and exclusive access to the Big Data Community
WHAT YOU'LL BE GETTING BY JOINING THIS PROGRAMME
To fulfill the demand for Big Data Professionals in Malaysia, PEOPLElogy Group have designed Big Data Analytics & Nurture Development Programme to enable young Bumiputera scholars to receive sponsored training which aid in advancing their career as a Big Data Engineer or Scientist as per their qualification.
Term & Conditions
Submission of the entries must not be later than 30th September 2020 for PROFESIONAL DATA ENGINEER application.
Submission of the entries must not be later than 30th September 2020 for PROFESIONAL DATA SCIENTIST application.
Both programme categories has a 20% fee payable to Yayasan Peneraju (waived under certain circumstance to be converted to 100% scholarship with exceptional exam result.
By entering this training, you hereby warrant that all information submitted by you is true, current and complete. Yayasan Peneraju/PEOPLElogy reserves the right to verify the eligibility of all participants.
In the event of any dispute regarding the terms and any other matters relating to this training, the decision of the organizing committee is final and no other correspondence will be entertained.
PEOPLElogy (Organising Committee) and/or Yayasan Peneraju (Sponsor) reserves the right to cancel or amend the terms and conditions without prior notice. Any changes will be posted either within these terms and conditions or the training information portal.
For any enquiry please contact us:
TEL: +6 011-26192685 
EMAIL: lindsay.lau@newhorizonsmy-bigdata.com (Lindsay)