THE EXPANDING WORLD OF CLOUD COMPUTING
BEING A CLOUD SPECIALIST IN MALAYSIA
Today, Every Organization Need a Cloud Skill Training & Development Strategy. It is essential for organizations today to develop a cloud skills development strategy to map the current skills of team members as well as to keep pace with the innovations required to stay at the top of the field.
FUN FACTS ABOUT CLOUD COMPUTING
More than 25% of servers that powered by Azure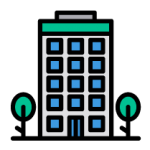 This percentage is only set to grow since Microsoft will continue to embrace the open-source market
Businesses are on the hunt for professionals with skills to architect, design, build, administer, and maintain servers in a cloud environment.
Cloud computing is gaining popularity especially among small to medium businesses (SME) due to their application which allows quick digitalization of their business, enabling them to access information without the boundary of physical machines. Cloud computing has the potential to not only change businesses but also the landscape of the industry in making business more efficient. This allows the opportunity for cloud technology savvy career driven person to move to the next stage of the career and rip the benefit of this growing career path.
5 REASONS WHY YOU SHOULD EMBRACE BIG DATA NOW
Cloud Systems
Administrator
Responsibility in managing the instances of the cloud infrastructure services
Cloud User Support Specialist
Provides general networking and computer system support
Cloud Computing Consultant
Provides general networking and computer system support
Cloud Apps Developer
Cloud developers are responsible for implementations and maintenance of companies' cloud infrastructures
Cloud Architect
Designs, develops, and manages solutions on Google Cloud Platform
WHAT YOU'LL BE GETTING BY JOINING THIS PROGRAMME
To fulfill the demand for Cloud Computing in Malaysia, PEOPLElogy Group have designed MICROSOFT CLOUD PROFESSIONAL SPECIALIST to enable young Bumiputera scholars to receive sponsored training which aid in advancing their career as a Cloud Speacialist as per their qualification.
Term & Conditions
Submission of the entries must not be later than 15th December 2020 for MICROSOFT CLOUD PROFESSIONAL SPECIALIST application.
Both programme categories has a 20% fee payable to Yayasan Peneraju (waived under certain circumstance to be converted to 100% scholarship with exceptional exam result.
By entering this training, you hereby warrant that all information submitted by you is true, current and complete. Yayasan Peneraju/PEOPLElogy reserves the right to verify the eligibility of all participants.
In the event of any dispute regarding the terms and any other matters relating to this training, the decision of the organizing committee is final and no other correspondence will be entertained.
PEOPLElogy (Organising Committee) and/or Yayasan Peneraju (Sponsor) reserves the right to cancel or amend the terms and conditions without prior notice. Any changes will be posted either within these terms and conditions or the training information portal.
For any enquiry please contact us:
TEL: +6 011-26192685 
EMAIL: pralad@peopleloy.com (Pralad)