THE LUCRATIVE WORLD OF INFORMATION SECURITY
BEING A CERTIFIED CYBER SECURITY PROFESSIONAL IN MALAYSIA
With the emergence of Industrial Revolution 4.0 technology, cyber security plays a more pivotal role than ever before in organization of all sizes regardless of the industry. Due to the lack of proper awareness the role in educating and getting a certified professional has always been put off till recently. More and more regulation will be introduce by government bodies to accommodate more certified cyber security professional in companies.
FACTS ABOUT CYBER SECURITY
The demand for cyber security employees is increasing at more than 3 times the pace of the rest of the IT job market, and 12 times the pace of the general job market.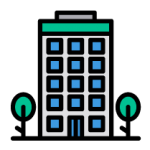 Current cybersecurity staffing shortages number between 20,000 and 40,000.
More and more regulation will be introduced to accommodate more certified IT professional.
Demand for Cyber Security Professionals has been continuously growing over the recent years.. However, such specialists remain rare and there is a lack of skilled cyber-security professionals to fill these roles.
5 TOP CAREERS PATH TO BUILD WITH THIS FULL STACK CYBER SECURITY CERTIFICATION
Security Analyst
A security analyst is responsible for maintaining the security and integrity of data
Cybersecurity Consultant
Studying what weaknesses there are and figuring out how to strengthen systems to prevent hackers from exploiting vulnerabilities
Security System Engineer
System Security Engineers are responsible for preventing and mitigating security breaches that may arise within company's computer systems.
Cybersecurity Manager
A cybersecurity manager is an IT professional who oversees security systems and teams, identifies potential network vulnerabilities and devises strategies to counter the methods cybercriminals use to infiltrate information systems.
IT And Security Infra Manager
Managerial level job position who is incharge of securing and managing infrastructure and system of computer network.
WHAT YOU'LL BE GETTING BY JOINING THIS PROGRAMME
To fill up the scarcity of these professionals, PEOPLElogy introduces the definitive Cyber Security Course. This is a course specially made for individuals who want to begin their journey towards a specialization in Cyber Security field.
Term & Conditions
Submission of the entries must not be later than 15th December 2020 for CYBERSECURITY FULLSTACK PROFESSIONAL application.
Both programme categories has a 20% fee payable to Yayasan Peneraju (waived under certain circumstance to be converted to 100% scholarship with exceptional exam result.
By entering this training, you hereby warrant that all information submitted by you is true, current and complete. Yayasan Peneraju/PEOPLElogy reserves the right to verify the eligibility of all participants.
In the event of any dispute regarding the terms and any other matters relating to this training, the decision of the organizing committee is final and no other correspondence will be entertained.
PEOPLElogy (Organising Committee) and/or Yayasan Peneraju (Sponsor) reserves the right to cancel or amend the terms and conditions without prior notice. Any changes will be posted either within these terms and conditions or the training information portal.
For any enquiry please contact us:
TEL: +6 011-26192685 
EMAIL: pralad@peoplelogy.com (Pralad)