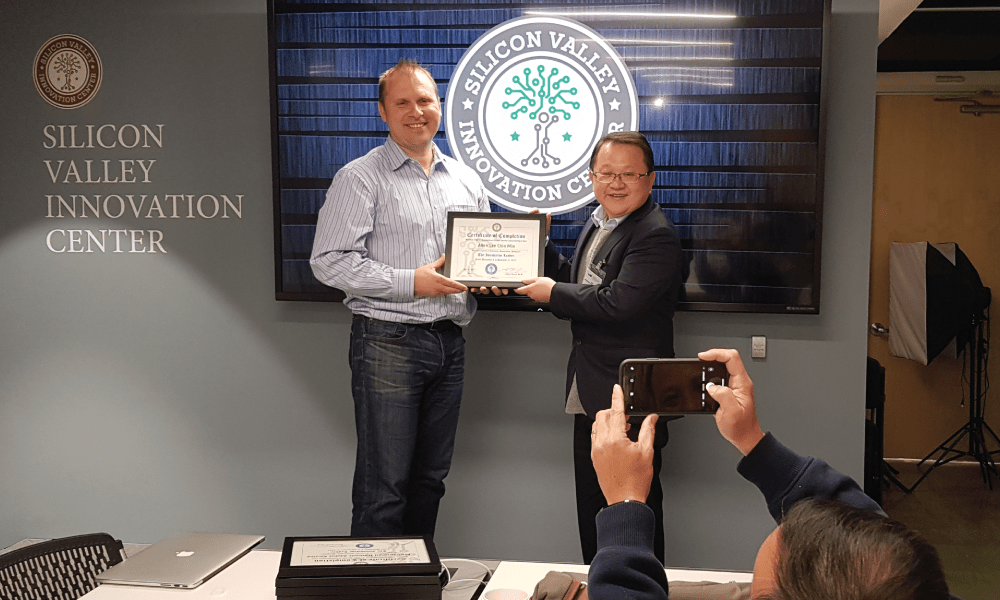 It took Allen Lee quite a while to get to where he is today with Peoplelogy. His momentous journey in the field of training and people's development has spanned over 15 years. His fascination with all the different traits of human beings has led him to go the extra mile to learn everything related to people's development and guide them in achieving their goals and gain career success.
Allen's penchant for people's development stemmed from his past personal experience. This led him to enrol in the Masters in Industrial Psychology course that took him to the States between 1995 and 1998. Being surrounded by successful people of different cultures and backgrounds gave him the strong urge to become just as successful.

Upon returning to Malaysia, Allen started his business with only RM5,000. He turned it into his first million in less than a year but the new wealth and early success overwhelmed him. A few years of struggles gave Allen the realisation that money is not what he is after. His real deep-rooted passion and the future of his business lies within the people of the organisation. With that spirit in mind, in 2012 he took a leap of faith and embarked into his entrepreneurial journey with the formation of PEOPLElogy Group with the intention of being at the forefront of the people development in the industry.
In that same year, Allen Lee conceptualised BoostsOn, a training platform for SMEs to grow their employees. GoalsOn, another brainchild of Allen Lee, was developed in the following year where it is proposed to be the definitive goals and leadership coaching program in the market. The year 2014 was also very significant for Allen Lee and PEOPLElogy, with the procurement of NEW HORIZONS, the biggest IT training provider in the world and PEOPLElogy becoming the major franchisee in Malaysia. This transformed PEOPLElogy Group into a company that provides a complete, holistic solution to its clientele.
With three brands under the company at the time, PEOPLElogy started to gain recognition obtaining numerous awards including HRDF Award for Best Training Provider in 2016, SME & Entrepreneurship Business Award (Premier Edition 2017/2018) for Top 10 Companies, Transformative Business Strategy (SEBA 2018) and Star's Outstanding Business Platinum Award for the Best Employer of the Year in 2019.
Even with great successes and milestones achieved, Allen Lee remains humble with the desire to learn and improve himself. He went to Shanghai as well as Germany and Silicon Valley to find out more about IR 4.0 and digitalisation. These trips had such a huge impact on him. He learned a lot about the digitalisation industry. It inspired him to introduce PEOPLElogy's own digital learning and development solution app called Peopleaps.
People 4.0 is another ambitious initiative started by Allen in 2019. This initiative aims to serve as an SME hub in leading SME towards the route of digitalisation. Allen has helped a number of local start-ups to kick start their business under his past initiative called From Zero to Millionaire. His SME background makes Allen understands the need and urgency for SME in digital transformation. His aspiration is to support the SME community and helps strengthen their businesses in the uncertainty of the future. Allen is a firm believer that digital transformation is not just about the know-how, but in order for an organisation to get digitised and reached its fullest potential, it will have to go through a complete cultural transformation.
Even with such success and accomplishments, Allen is always curious and never satisfied with learning. His door of experiencing new possibilities, especially in technology and innovations is always open. Allen continues to look forward to the next big thing to bring into the people development industry.
Visit to Berlin's European School of Management and Technology (ESMT), Germany
Google office tour and study
Visit of Fabrication lab in Berlin